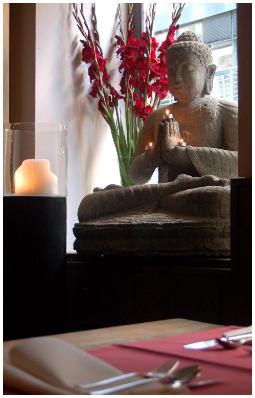 We would like to invite you to a journey to our home country Indonesia, to the beautiful island of Bali.
Bali ist called the "Island of Gods" -
but it's also the island of culinary delicacies.
Food is of great significance to us and we dedicate ourselves to the preparation of meals as well as to the selection of only the finest ingredients.
We would love to give you an understanding of the Balinese pleasure in eating and enjoyment in our restaurant.

ATTENTION: our restaurant is closed from August 25th to 28th due to renovation. On Friday 29th we'll be back for you!
Reservations & Orders:
0221-5894366 or online
Opening Hours:
daily from 18.00 - 23.00